9 Tips On Health and Safety of Employees in the Workplace
Posted On April 20, 2023
(Last Updated On: April 20, 2023)
What health and safety of employees to be taken in the workplace? Starting a business takes critical thought, meticulous planning, and meticulous record-keeping. It's critical to be conscious of your competitors as well as your health. Eating a nutritious diet and drinking plenty of water hydrates the body while also providing necessary minerals and vitamins to the body and mind. Being a business while still keeping a healthy lifestyle is difficult. In this article, I will discuss how to keep the health and safety of employees in the workplace.

There are nine things your company must do to comply with health and safety regulations. Regardless of size or sector, understanding what health and safety steps are expected of a small-medium-sized business owner who may be juggling a collection of plates and managing numerous departments may be a demanding and complicated process.
How to maintain the health and safety of employees in the workplace
Businesses of all sorts and sizes will have different criteria to follow, and you should always seek advice from the HSE if you're unclear. But we'll get you started with a list of nine steps that every company should do to be compliant.
1. Display the Poster on Health and Safety Laws
This is a rather simple one; if you employ somebody, you must put the health and safety legislation poster; extra information may be found on the internet. The poster should be placed where your employees can see it readily. Alternatively, you can offer a copy of a similar wallet card to each of your employees.
[read more]
2. Consult your workers
It is critical and required that you discuss your staff on health and safety issues. After all, all of this is done solely to protect them. This doesn't have to be very sophisticated or planned; if you manage a small firm, having a real dialogue with your staff is generally enough. Speak with them about the health and safety work they perform, how risks are managed/should be managed, and how training and information are shared.
You can either speak with your staff directly or through a third party such as a trade union. What's more essential is to remember that this is a two-way interaction. Employees should be able to voice their concerns and have a say in how health and safety are managed. Superior brain health is necessary for entrepreneurs.

Employees are frequently the best individuals to understand workplace dangers, and incorporating them in decision-making tells them that you care about their health and safety.
3. Arrange for appropriate insurance
Employers Liability Insurance is required by most companies. It safeguards employees by indemnifying them against your company in the event that they become ill or injured while working for you. The insurance will allow the employee to sue your company for compensation.
Employers' liability insurance is only necessary for a few firms. You may not need it if you have no employees or if you run a family business with all of your employees being connected to you.
4. Manage the hazards that your company faces
Controlling and, when feasible, lowering risk in your workplace is an important aspect of your health and safety strategy. This is accomplished by conducting frequent risk assessments. The procedure should be quite simple for most firms. It shouldn't be about adding a lot of extra labor or paperwork; instead, it should be about taking a reasonable, proportional approach to managing your company's unique risks.
The following is a simple structure for doing a risk assessment:
Consider what could be harmful to individuals (these are called hazards)

Determine who may be injured by these dangers and how they might be damaged.

Determine if you are currently taking appropriate precautions to avoid damage. Is there anything else you could do?

Keep track of your big results, but don't go crazy by recording every minor danger. Maintain a straightforward and concentrated approach

If required, revise your risk assessment for success.
The law does not require you to eliminate all hazards; rather, it expects you to safeguard individuals by putting in place measures to limit those risks as far as is practically possible. You are not expected to predict unforeseen dangers, thus your risk assessment should only include what you can fairly expect to know.
If you have fewer than five employees, you don't have to put anything down, just like the health and safety policy.
5. Provide appropriate workplace amenities
Your company must ensure that everyone, including those with disabilities, has a safe and healthy workplace. This doesn't have to be difficult; the following are the essential considerations:
Concerns about welfare:
Toilets and hand basins with soap and towels, as well as a hand dryer

Water to drink

A garment storage area (and somewhere to change if special clothing is worn for work)

A place to sleep and consume meals.
Health implications:
Good ventilation – an outside source of fresh, clean air or a ventilation system

A comfortable working temperature (at least 16°C for light labor, 13°C for heavy work, unless other regulations mandate lower temperatures)

Appropriate lighting for the task at hand

Ample room space as well as appropriate workstations and chairs

Maintain a clean work environment with proper trash containers.
Considerations for safety:
Keep your workplace and equipment in good working order.

Remove any obstructions from floors and traffic lanes.

Have windows that can be securely opened and cleaned

Ensure that any transparent (e.g. glass) doors or walls are covered or constructed of a safe material.
6. Establish a Health and Safety Policy
This is a strategy for how you'll handle health and safety in your company. Your policy should be more thorough the more difficult and vast your company is. Its main goals are to show your employees, customers, suppliers, and anybody else who is touched by your job that you are serious about health and safety.
Your policy does not need to be written down if your company has less than five employees, but it must still exist. You must demonstrate that you have a plan.
7. Provide education and training
Everyone who works with you, including your workers, must know how to work safely. You must offer your personnel clear directions, information, and proper training. This will vary based on the individual, work, environment, and other factors, so think about it. Think about how much and what kind of training you'll need.
Low-risk companies with experienced staff will have different training requirements than a high-risk businesses with fresh employees, thus a proportional strategy is required. High-risk businesses will require more extensive, consistent, and thorough training. Don't forget about contractors and self-employed persons who may be working for you, and make sure everyone is up to date on:
– Any hazards or risks they may face
– If required, measures in place to address certain dangers and risks;
– How to carry out any necessary emergency procedures.
Keep detailed records of your training so you can improve it over time and make sure everyone is getting the proper amount. You don't have to go into too much depth on every issue because the material and training you provide should be easy to grasp; some training maybe 5 minutes long and given at the start of the shift.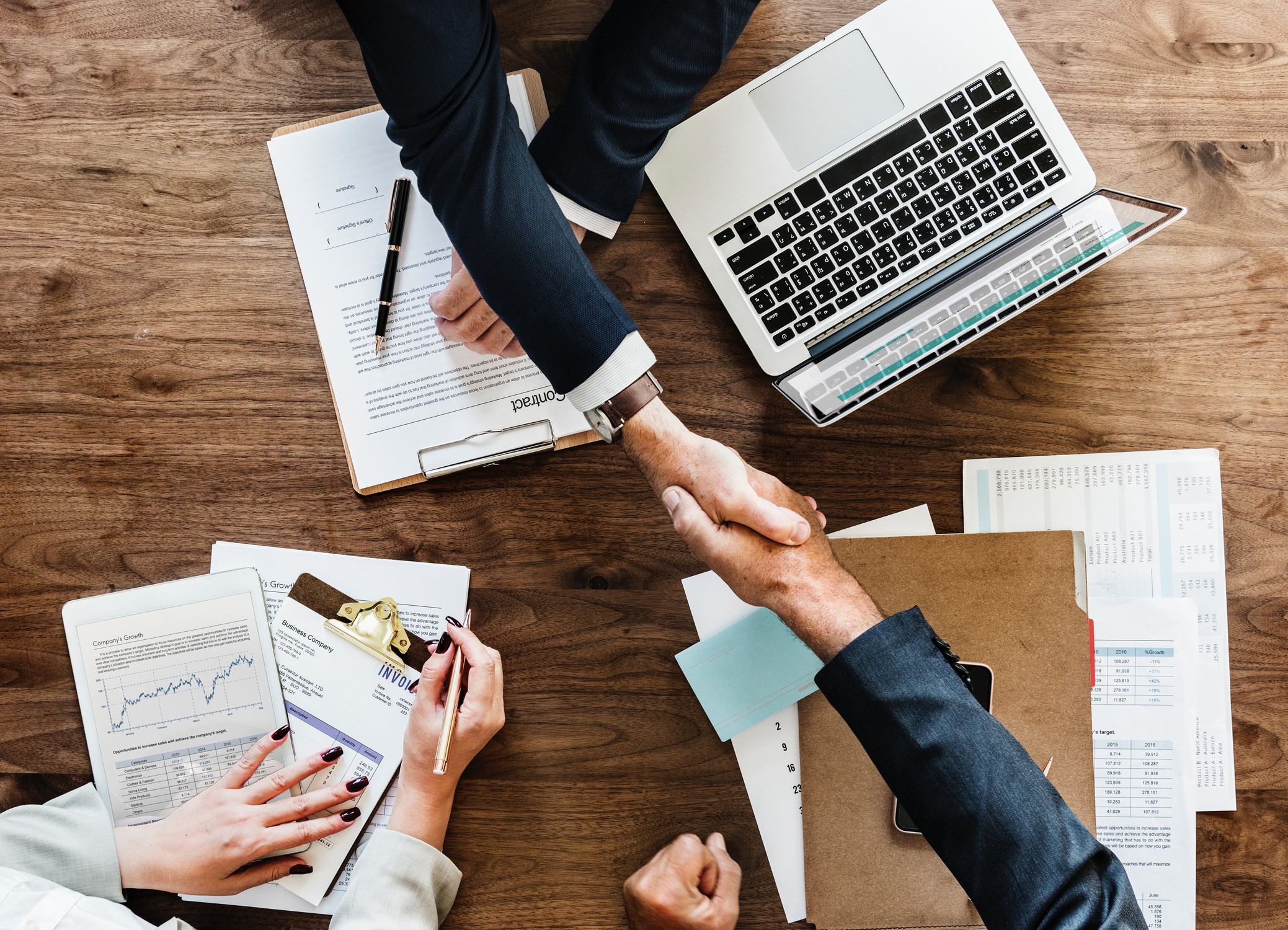 8. Make plans for first assistance, injuries, and illness
Effective first aid may be the difference between life and death, so your company should plan ahead. If your employees become ill or injured at work, you must ensure that they receive prompt medical treatment.
Your plans will be determined by the specific conditions of your business, and you will need to analyze your first-aid requirements. A first-aid trained staff is required by most firms. This is someone who has received training from a recognized organization and has a certificate in workplace first aid or emergency first aid.
Your plans should at the very least include:
— A well-stocked first-aid kit
— A designated individual in charge of first-aid arrangements
— Information for all staff on first-aid procedures
You must also keep track of specific types of injuries and illnesses, as well as events and cases of work-related sickness, according to the legislation. Maintaining precise records can assist you in identifying trends of accidents and injuries, as well as aid in the completion of your risk assessment. If there is a work-related claim, your insurance company may also ask to view your records.
9. Appoint someone to assist you with your responsibilities
Having a qualified individual assist you in carrying out your responsibilities is an important step and decision. A competent individual has the skills, knowledge, and experience required to manage health and safety.
This does not have to be an extra cost for you. If your firm is low-risk, health and safety are something you or one of your staff can handle. However, if you are unsure about your capacity to handle all aspects of health and safety in-house, or if you are a higher-risk company, you may want outside assistance or guidance. I hope this article on the health and safety of employees in the workplace was worth reading.

[/read]